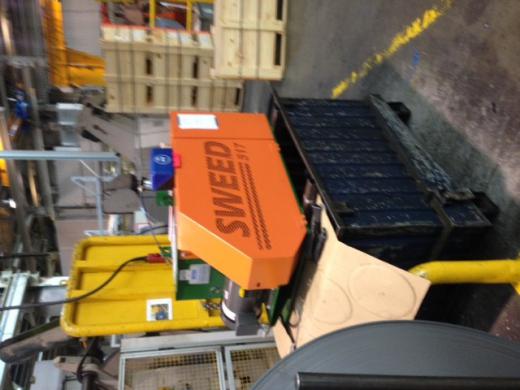 Model CE 517 XHD is a heavy duty model intended for companies that process large volumes of strip iron with a maximum width of 5 cm or that process significant amounts of linear materials. In order to withstand aggressive environments, this model has been equipped with a 12 mm sheet steel housing.
Model CE 517 XHD also has an equipment specifically designed for customers who need to process steel wire (e.g. wire from bales packaging). This machine can also handle piano wire effortlessly. 
The machine is equipped with a magnetic starter to protect the users from unexpected restarting after a power loss. The feed mechanism, which is connected to a foot switch, is activated by compressed air.  This is to ensure the safety of the operator.
Capacities
Technics about the machine
How does it work ?
Health and safety
Maintenance
Environment